•
Marine supply
•
Foundry, core and mold business
•
Plastic manufacturing and processing
•
Electronics PCBs
•
Coating of elements, TFTs (thin film transistors)
•
Decor and furniture industry
•
Automobile production and auto part suppliers

Viscosity measurement allows the most sensitive or convenient
way of detecting changes in color, density, stability,
solids content, and molecular weight.(in the
chemical industry, e.g. in reactors for
polymerisation)
Lab and Process Application
s
Food Production and Analysis

As well as the following applications:
Viscosity is one of the most important properties of a fluid and
plays a very prominent role in the petroleum industry. The
viscosity of a crude oil affects our ability to pump it out of the
ground; the viscosity and volatility of a fuel affect how easy it
is to atomize in the fuel injector; the viscosity of a
lubricant affects its ability to protect an engine. It is an
important measurement characteristic in the food,
paint, polymer coating, and other industries where
flow is a critical product or use characteristic.
Viscosity measurements of cosmetics are often performed for
shelf-life testing to determine stability. Viscosity measurements
are an important tool for a sensitive measure of material changes.
Many of the formulations are complex emulsions
with structures that vary over time and may be
reflected in viscosity changes. Over long storage
times, the viscosity may significantly increase or
decrease, as product degradation occurs.

Chocolates, for example, have a wide range of flow
properties which relate to enrobing and making blocks.
In the viscosity measurement of chocolate products, it
is common to describe the flow properties using the
Casson flow curve.
Viscosity testing of food is used to find best composition ratios
when producing items such a chewing gum, butter, margarine,
bread, candy, chocolate, and other food items.


Flexo printing, gravure and offset including label and corrugated
production. Viscosity control instrumentation is supplied for
solvent-based applications but the major
growth now is in water-based inks.
Flexographic printing, a major segment of
the printing industry, is a primary
application market for viscosity control

Measuring viscosity is an effective way of determining the state
(properties of matter) or fluidity of a liquid or gas.
It plays an important role in the quality control and various
research and development stages i
n lab, process and research
environments
as well as a wide range of
industries and
applications
including Food, Chemical, Pharmaceutical,
Petrochemical, Cosmetics, Paint, Ink, Coatings, Oil and
Automotives
.
Ink, Paint, Lacquer and Glue

Measuring the viscosity of fluids is based on one of three
phenomena: a moving surface in contact with a fluid, an object
moving through a fluid, and fluid flowing through a
resistive component. In lab and process
environments, these phenomena utilize three
major viscometers, i.e., a rotating viscometer,
a
falling ball sensor
and capillary.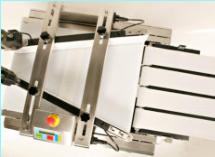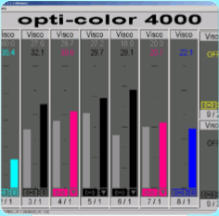 Viscosity Control Software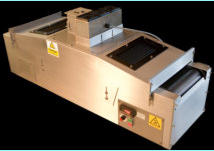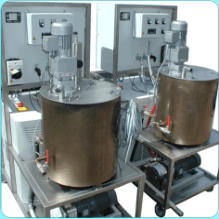 Viscosity Temperature Control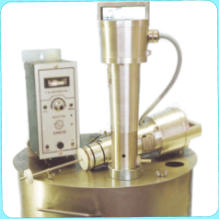 Viscosity Control Applications








Capability in Viscosity Measurement and Control