The handling and adjustments are available
on a dual base at the PC as well as with the
units along the machine installation. The
graphics and numerical displays which are
clear and easy to understand, are the same on
all oc-4000 screens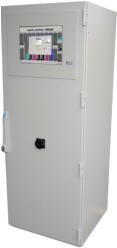 The oc-4000 software can be used on
existing hardware.
For remote
control of device,
(i.e., with the opti-color 4000
software), there is a serial
interface available. With
central control software, the
entire

Multi VC System

is centralized
on a singe touch-screen control the
can store jobs and track performance
throughout runs.

Junior UC - RemoteControl
UC - Remote Controls offer many of the same
standard functions as the Junior VC systems,
but without a display.
Via the serial interface, the units are connected to
the oc-4000 software, where the control parameters
and measuring results are available by way of the the
corresponding menus.
Junior UC - MultiContact systems are made
for connection and
control of rotational sensors. Optionally, it is possible to add a
further 3-point control channel for
temperature and the serial
interface for oc-
4000 connection.
Opti-Color software, used at printing multi stations or with coating
machines, provides a cost-effective solution.
For data transfer to other systems, central
computers and for remote control of device,
by way of a serial interface,(i.e., with opti-
color 4000 software), the

Multi VC System

,
with centralized control
software, and a single touch-
screen, can store jobs and
track performance throughout
runs.
The Multi VC controls with
interface to oc-4000 units,
provide multiple control
channels that will
simultaneously measure three
different values such as
viscosity, temperature, and pH-values.
•
Station and channel number
•
Setpoint and actual values (graphic/numeric)
•
Valve mode & control function
•
Selected scale for the choose station
•
Alarm indication if activated
oc-4000 Software and PC-Systems
This software includes advanced
protocol functions and remote control
for up to 12 connected opti-color
viscosity control systems.
.



•
Touch Screen panels for 19" standard racks (15"/17"screens)
•
Cabinets with installed Touch-Screen
•
And pre-installed viscosity control boxes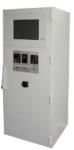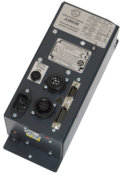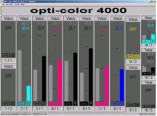 oc-4000 Touch-Screen System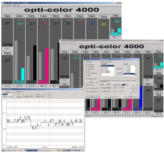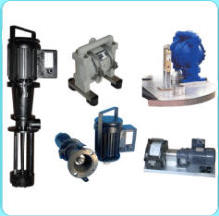 Ancillaries - Pumps, Tanks, Stirrers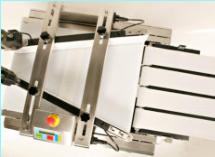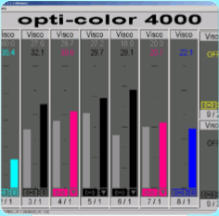 Viscosity Control Software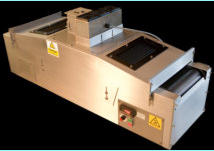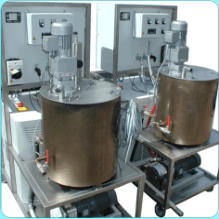 Viscosity Temperature Control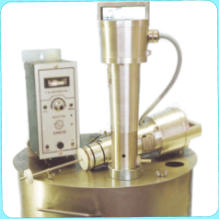 Multiple lines of solvents can also be controlled using this type of
device. The universal control can be adapted to nearly every
viscosity control application
in existence today.
Up to 30 Multi VC stations in network via master unit with
connection to the computer system providing display function
for:







Capability in Viscosity Measurement and Control


Viscosity Measurement, Evaluation and Software